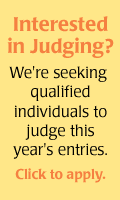 2009 Judges
The following professionals served as judges for the New Product & Technology Awards. Please do not contact the judges directly for questions related to the
awards program. You can address general awards program questions to info@agingawards.com.
Viola A. Bielobradek is Service Line Marketing Manager at Loyola University Medical Center in Maywood, IL. Ms. Bielobradek earned her BS in Commerce degree from DePaul University, Chicago. She has extensive experience in marketing communications, intergraded advertising and promotion campaigns, multichannel product distribution, customer relationship management, technology deployment, and change management.
Gary Crooms is President and founder of Senior Information Services of America® (SIS), in Dallas, Texas. He has worked in numerous areas of the financial planning industry for more than twenty-five years. After founding Senior Information Services in 1991, he developed ten regional offices for the firm across Texas. Senior Information Services also serves as a paralegal services provider firm for several Metroplex area law firms, working with their senior clients on late life financial and estate planning issues. In 2004, Mr. Crooms was the first financial planner in the Metroplex to earn the designation of Registered Financial Gerontologist (RFG), with distinction, from the American Institute of Financial Gerontology. With this specialized education, Gary is able to provide solutions to clients over a broad perspective of aging issues - biology, psychology, sociology and demography – while developing transitional financial plans that adequately address the effects that increased longevity has on finances.
Aaron D'Costa is Vice President of Customer Loyalty at Pathway Senior Living, LLC in Des Plaines, IL. With 19 years in seniors' housing, Mr. D'Costa currently oversees the sales and marketing, food service, compliance, community life and transportation functions. Prior to joining the company, he operated a strategic marketing and management consulting firm with clients throughout the country benefiting from his varied experiences. Mr. D'Costa previously held community- and corporate-based positions with national providers such as Marriott Senior Living Services, Sunrise Senior Living, Classic Residence by Hyatt and Fountains Retirement Communities. He earned his MBA from The George Washington University.
Sharron Dillon is Director of Marketing at Larksfield Place Retirement Communities in Wichita, KS. She has been in the retirement industry for 24 years, beginning her career as a retirement counselor. She soon became Marketing Director and Marketing Consultant for Heritage Centers of America helping other communities with marketing issues. After selling retirement rentals, Ms. Dillon had the opportunity to work with a Life Care Community, Wesley Retirement Communities, dba Larksfield Place Retirement Communities. She has also worked in the advertising, development and creative areas of the industry.
C. Jill Hofer is Director of Communication and Public Relations and Executive Director, Watermark for Kids at Watermark Retirement Communities based in Tucson, AZ. Ms. Hofer came to the senior living industry when she joined the Watermark Retirement Communities team in 2006. Her background includes an undergraduate degree in marketing, an MBA and 16 years in advertising, public relations, marketing, writing and research. She has extensive experience forging connections with local communities and is the author of a book on Cause Marketing. She also directs Watermark for Kids, a nonprofit organization empowering underserved youth to express their true selves.
Jane Lange owns Bada Bing Marketing, LLC in Slinger, WI, a marketing consulting firm providing services to national B2B, nonprofits, healthcare and senior housing corporations. Her extensive background in publishing and broadcasting has served well in winning over 25 national awards for her clients.
Carolyn Martin is a Marketing and Sales Manager, for Presbyterian Villages of Michigan, at the Village of East Harbor in Chesterfield, MI. She is involved in the expansion and launching the first Equity Ownership Senior Living Condominiums and Apartments with all levels of care in the State of Michigan. Her duties include presentations, designing and writing media advertisements, brochures, all essential marketing collaterals and setting up the sales office, and selling senior living condominiums on a full continuum of care campus.
Erin McCoy is the Wellness Program Specialist for Mather LifeWays Institute on Aging, in Evanston, IL, where she is currently involved in research related to positive aging and establishing education, programs/services, and experiences to support a culture of wellness. She has over 6 years of management and leadership experience in several senior living communities.
Leslie Nolen leads The Radial Group, based in Dallas, TX. The Radial Group is publisher of the weekly Health & Wellness Business Advisor, the widely-respected annual Health & Wellness Business Trends Report, and Radial's irreverent and down-to-earth blog, Rethinking The Business of Wellness. Nolen advises health and wellness business leaders on sales, marketing and strategy for building strong businesses that make a difference in people's lives. She's also a frequent speaker at industry events and a source for national business and industry publications including The New York Times and The Wall Street Journal.
Bruce B. Rosenblatt is Regional Director of Sales & Marketing at Horizon Bay in Bonita Springs, FL. Mr. Rosenblatt has been involved with sales and marketing senior housing communities for over 20 years both as a consultant and executive with some of the nation's leading for-profit and not-for-profit senior living companies. He is familiar with active adult senior rental communities and continuing care communities; having overseen the sales and marketing of over 30 properties throughout the country including 14 start-up communities. Mr. Rosenblatt is considered an expert in senior housing and has spoken at many senior-related conferences throughout the nation.
Betsy Sheppard is the founder and team leader of B. Sheppard Consulting based in Atlanta, GA. She has over 26 years of experience in the marketing and advertising industry. Ms. Sheppard launched B. Sheppard Consulting in 1999 after a successful tenure as VP of Marketing for one of the top 25 real estate companies in the US – Northside Realty, which had been a client of her previous advertising firm Mabry, Sheppard & Company. Ms. Sheppard's deep knowledge and understanding of the real estate industry began with The Hilton Head Company and later evolved within an Atlanta-based marketing firm specializing in real estate for developers and builders throughout the southeast.
Leta Strube is Marketing Communications Manager at Mather LifeWays in Evanston, IL, a not-for-profit organization that enhances the lives of older adults by creating Ways to Age Well. Ms. Strube has formerly held marketing positions with Chase, United Way, and Leo Burnett. She holds a Masters degree in advertising from the University of Illinois at Champaign.
Christine Wirthwein is President of Wirthwein Corporation Marketing & Advertising, East Aurora, NY. She brings unmatched experience in strategic planning, sales, marketing and advertising to the senior housing industry. Ms. Wirthwein is a sought after speaker and author for AAHSA and numerous other state conferences. She recently co-authored, Inside Advice for Senior Housing Marketing with Phyllis Thornton.